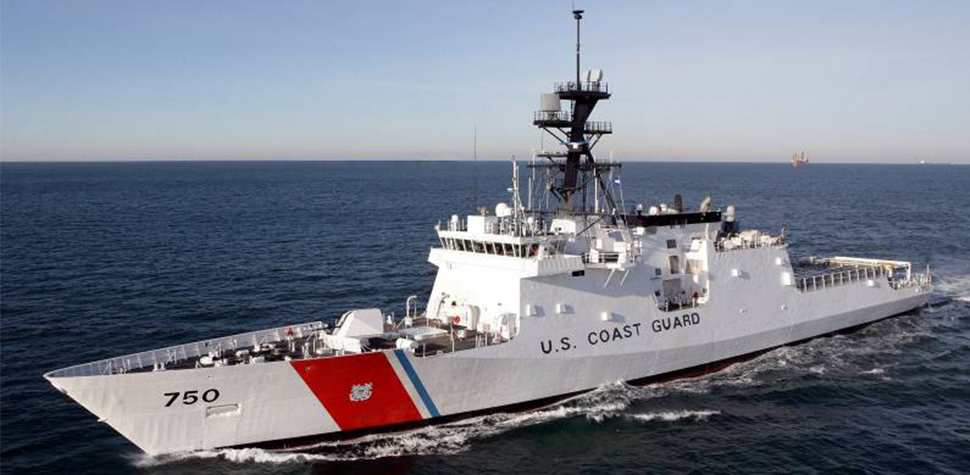 U.S. Coast Guard Cutter Waesche
|
Environmental Consulting and Testing Services
---
Lead-based Paint Surveys
United States Coast Guard Cutter (USCGC) Waesche is the name of the second Legend-class National Security Cutter of the United States Coast Guard, capable of executing the most challenging maritime security missions, including supporting the mission requirements of the joint U.S. combatant commanders.
Vista Environmental Consulting, Inc. (Vista) performed environmental consulting and testing services at the USCGC Waesche, when it was docked at two locations; (1) Naval Base San Diego (NBSD), California; and (2) Coast Guard Island, USCG Base Alameda, California. The project required utilizing staff out of two Vista offices, San Diego and Oakland (San Leandro), California.
When the USCGC Waesche was located at Naval Base San Diego, Vista San Diego staff performed environmental testing of select areas of painted surfaces proposed for planned construction activities. Vista's environmental sampling included samples of painted surfaces for evaluation of select heavy metals. All samples were submitted to an accredited laboratory for analysis by flame atomic absorption.
When the USCGC Waesche was at sea, traveling from Naval Base San Diego to USCG Base Alameda, laboratory analysis of the paint samples was performed. Based on the results of metals concentrations, it was determined that hazardous material abatement of the painted surfaces prior to construction activities was necessary.  Additionally, Vista reviewed pre-submittals, including worker training, certification and medical clearance documentation, as well as required regulatory notifications for the hazardous materials remediation performed. We observed and recorded remediation activities on Daily Field Logs, including waste shipments where applicable, and performed daily perimeter air monitoring for select metals associated with paint abatement activities. Collected daily air samples outside of the work were analyzed by a certified laboratory for select metals using NIOSH Method 7303. We additionally performed pre-abatement, daily and final abatement visual inspections, and prepared closeout report documentation.
Based on the results of the daily observation and environmental air sampling, there were no levels of concern of heavy metals during the hazardous material paint abatement activities.  Vista successfully completed work in accordance with the regulatory and contract requirements applicable to this project.