"
Your continued dedication
to high quality data and deliverables, and outstanding sensitivity when working with the various stakeholders, has created a win-win relationship between our District Administration, each high school campus, construction teams and the general public.
"

Dena Johnson
Grossmont Union High
School District
Focused on Your Needs
An employee-owned company, Vista Environmental Consulting (Vista) is relentlessly focused on client needs. Our primary goal is to provide turnkey environmental consulting services to every client, for every project, large or small. Our attention to detail, consistency and reliability helps us achieve a 90% repeat client base.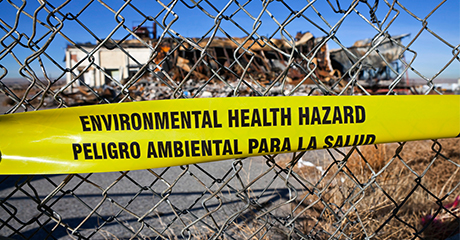 Exceptional Environmental Professionals
Vista's certified Hazardous Materials design and cost estimating staff has experience working with construction management firms, architects, engineers, contractors and other environmental professionals. We believe that the combination of skilled environmental professionals experience and practical knowledge assures our clients receive superior quality and responsive consulting services. To offer our clients confidence that their hazardous material projects are our priority, we engage personnel with an average of 15 years of experience in the environmental consulting industry. This enables Vista to provide unsurpassed knowledge and experience in regulatory compliance, routine issues and the anomalous challenge. 
Working to Solve the Unknown or "It" Factor for Our Clients
Successfully performing on more than 1,000 remediation projects has afforded our certified staff broad experience working with architects, construction managers, Inspectors of Record, contractors and regulatory agencies. Such extensive knowledge allows us to team with owners' representatives and other team members to keep Hazardous Materials-related change orders to nearly non-existent, and bring in projects safely, on-time and on-budget. We at Vista have been there; we have seen it and we have provided solutions to successfully solve the "it" for our clients. Our practical experience allows us to integrate into every project team, no matter the size or complexity of the project or team. 
Proactive with Regulatory Agencies
We take an active role in working with local regulatory agencies to discuss issues as they arise. From experience we have learned to work in a proactive, rather than reactive manner with all team members and agencies to ensure our projects are completed successfully and without incident. Years of experience have fostered a confidence that we have the ability to solve complex problems and always think "outside of the box" in order to save time, effort and client dollars on every project.