Careers
A Great Place To Build a Career

Vista Environmental Consulting is a terrific place to work. Our community of environmental professionals, geologists, designers, technical/computer staff, and administrative personnel operate from our headquarters in the beautiful city of San Leandro, California, and our environmental professionals are licensed in the state of California, Arizona, and Nevada. We offer a full and generous benefits plan designed to meet the needs of all our employees. This includes:
• Medical and dental insurance
• A 401(k) retirement plan with matching contributions
• Paid sick leave, vacation and holidays
• Training opportunities including professional seminars and in-house training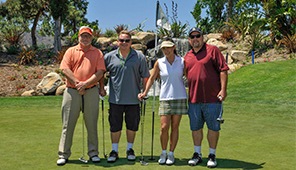 Races, golf, baseball games, company retreats, and holiday party. If you're look for a fulfilling career at an extraordinary company in an exciting city, Vista Environmental Consulting wants to meet you.