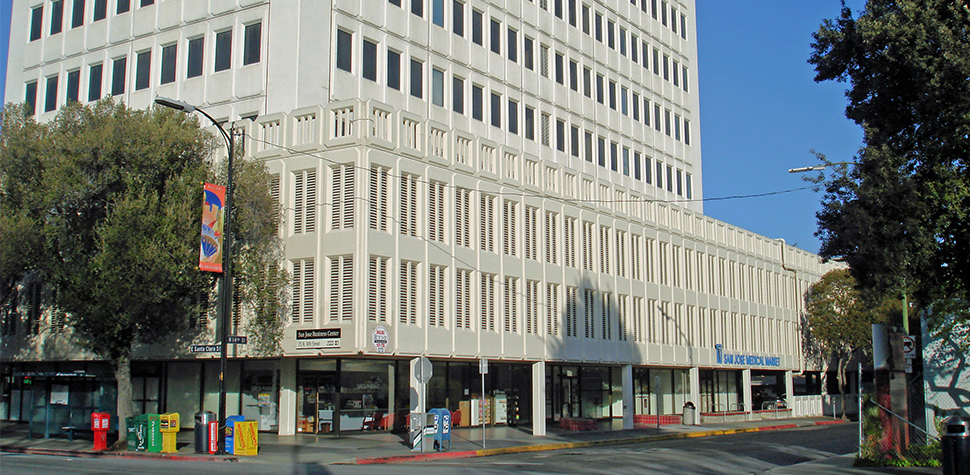 San Jose Medical Center
|
Historical Building Survey
---
Quality Assurance Monitoring of Pre-Demolition Hazardous Materials Abatement
Over a period of six months, Vista performed a historical building survey and hazardous materials quality assurance monitoring of pre-demolition hazardous materials abatement of nine buildings totaling over 300,000 square feet in downtown San Jose, California. These buildings include seven multi-story hospital buildings (including the historical IBM Building and a Theater annex), a boiler building and attached steam tunnels, a generator building and two sky bridge walkways connecting to medical buildings.
Vista's  duties included attending weekly progress meetings, as well as pre-abatement and punch list meetings for each individual building; change order request reviews; attending visual inspections conducted by a third party hazardous materials consultant;and reviewing abatement procedures and paperwork, including pre, post, and daily submittals and air monitoring data.
During abatement, Vista performed scope of work clarifications including additional sampling of hazardous materials discovered during abatement and demolition.Weekly written abatement updates were provided to the County for their use to update stakeholders during the duration of the abatement. Hazardous materials abated included asbestos, lead-based paint, polychlorinated biphenyls, waste oilsand universal waste.
Vista reviewed the property transfer hazardous materials report and then performed a supplemental survey to further define the scope of work prior to abatement to protect the County's Liability by Finding Hidden Hazardous Materials before Disturbance. We advised the County on how to incorporate additional materials that were discovered during the assessment into the abatement project. Pricing for the additional abatement items was solicited prior to work starting, avoiding costly scheduling impacts during construction.