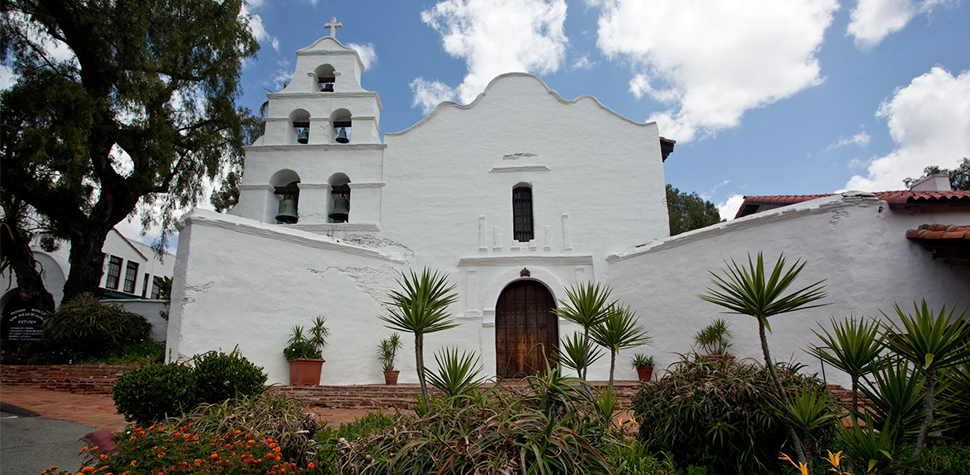 San Diego Mission ( Basilica San Diego de Alcala )
|
Historical Renovation
---
Historical Renovation and Seismic Retrofit
Known as California's First Mission of 21 and known as the Mother of the Missions, Mission San Diego de Alcala was founded in 1769 by Junipero Serra and rebuilt in 1931. It is a National Historic Landmark, California Historic Landmark #242 and San Diego Historic Designation #113. It was designated as a Minor Basilica in 1976 by Pope Paul VI. The Mission today is an active Catholic Parish in the Diocese of San Diego.
Vista Environmental Consulting (Vista) performed hazardous materials consulting services, asbestos and lead-based paint abatement oversight, and daily monitoring and clearance sampling for the historical renovation and seismic retrofit at the Religious Education Center Building, located on the property and adjacent to the San Diego Mission. The San Diego Mission buildings remained open to the public during abatement and construction activities. Special attention was given to the abatement and oversight activities to ensure there was no disturbance to the Mission's daily operations for public tours, ceremonies and activities.
Prior to construction, daily abatement visual inspections and daily air and dust-wipe monitoring for asbestos and lead abatement were performed, and air samples were analyzed utilizing Phase Contrast Microcopy (PCM) for asbestos. The asbestos and lead abatement activities were limited to only areas impacted by the construction activities related to the seismic retrofit renovations.
Activities during construction included reviewing contractor pre-submittals including worker training, certification, medical clearance documentation, and required regulatory notifications for the asbestos and lead abatement performed by the contractor. We performed daily observation, monitoring, and documentation on Daily Field Logs of the removal of the identified hazardous materials, including waste shipments where applicable. At the completion of the abatement activity, we performed a final visual of the abatement area to confirm that the contractor removed and final clearance for air and dust-wipe sampling and analysis for asbestos and lead. We issued Clearance Speed Memos for each area of successful remediation, and prepared closeout report documentation for the project.