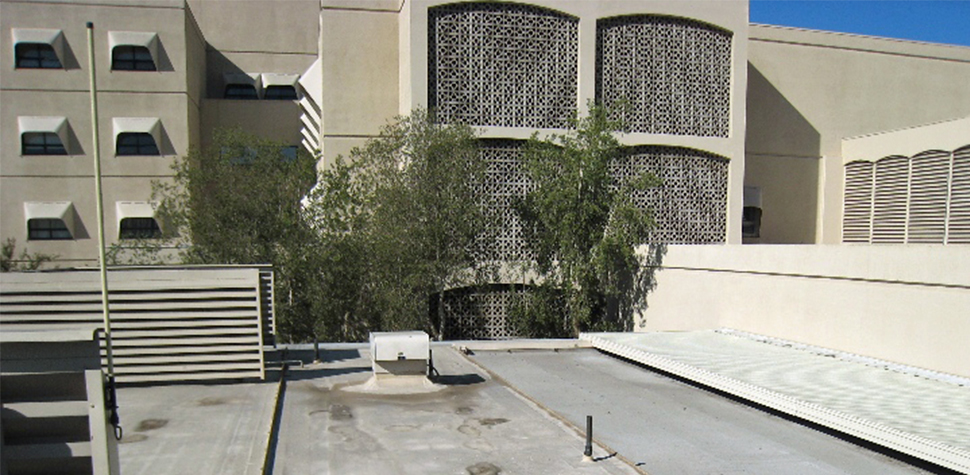 San Antonio Community Hospital
|
Hazardous Materials Survey
---
Hazardous Materials Survey and Seismic Repair
Vista Environmental Consulting (Vista) performed comprehensive hazardous materials surveys for the San Antonio Community Hospital areas to be structurally repaired, renovated, and demolished including the services related to the new wing construction. Hazardous materials abatement consulting from remediation design through on-site monitoring of remediation activities was also accomplished for specified buildings and areas.
The survey work was performed with the hospital in full operation, in compliance with the hospital's Infection Control Program, and without disruption to normal hospital activities. The survey and abatement management include a wide range of hazardous materials issues including asbestos-containing materials, lead-based and lead-containing components, PCB ballasts, and universal wastes.
This project was complicated not only by the hospital being fully operational, but also by the nature of the seismic repair work to be performed. The hospital was first opened in 1907 and encompasses several structures which were built, added on to, and remodeled numerous times. As a result of these varied construction dates and structure styles, the seismic work involves installation of shear walls, new roof structures, and bracing of mechanical, electrical, plumbing, and fire suppression systems.
Observation activities were performed during normal daily operations of a hospital environment and included the observation, prior to demolition, of the removal of asbestos, lead, universal wastes and related hazardous materials.
Also performed during the seismic repair and new wing construction was the emergency response to underground asbestos-piping, suspect buried infrastructure and an impacted acid waste sump.  Vista performed additional subsurface activities including the investigation, sampling, observation and clearance for each of these items as they were impacted during the construction of the foundation for the new wing of the hospital.
Deliverables included a detailed hazardous materials survey report with field drawings of sample and material locations; descriptions, extent, and quantity estimates; and required analytical and closeout documents, and related City clearance notifications for the removal of underground infrastructure.