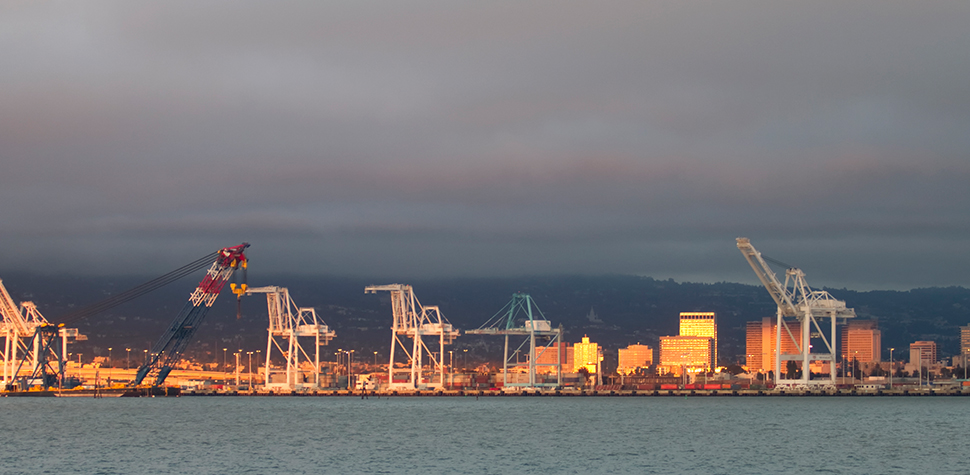 Port of Oakland
|
Pre-Demolition Assessment
---
Oakland Army Base
Vista Environmental Consulting (Vista) performed hazardous materials pre-demolition assessments for nine former military buildings at the Oakland Army Base.  These included seven multi-story, multi-unit housing buildings, one of which was converted to offices, an office building, and a warehouse. The assessment included suspect asbestos-containing building materials, lead paint, Universal Waste materials including non-incandescent lamps, batteries, and electronic waste, polychlorinated biphenyl containing ballasts, ozone depleting chemicals in water coolers and refrigerators, and low-level radiation-containing devices such as smoke detectors and exit signs. This project was accomplished in preparation for the demolition of the buildings and the future re-development of the site.
The team worked under an "as-needed" agreement with the Port of Oakland.  This project had an extremely accelerated schedule and was offered to the team after another "as-needed" consultant turned it down.  The team met the accelerated survey timeline and delivered a Port approved formatted report, so remediation/demolition bidding could occur on schedule.
Another consulting firm managed the remediation oversight, but the team was brought in to review a contractor change order request, which was rejected and to clarify an exterior asbestos skim coat issue on one of buildings.
Interactions with regulatory agencies were not needed as part of this project and no air samples were taken.