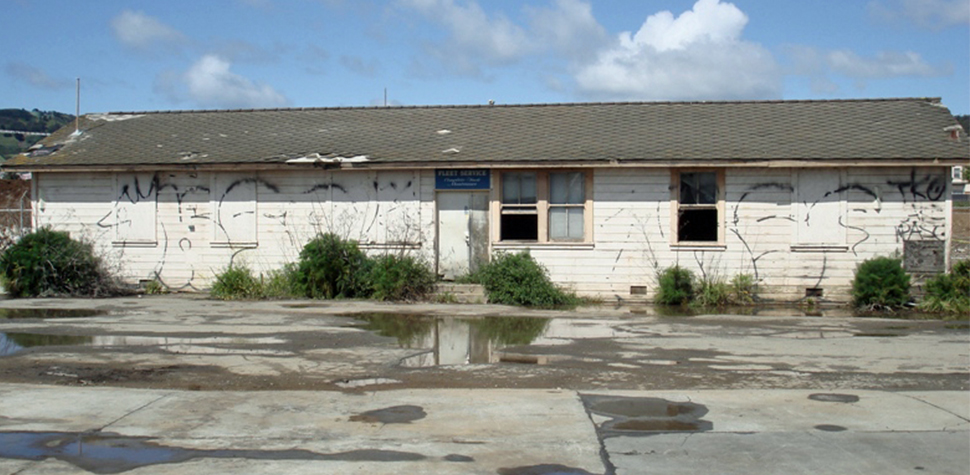 Naval Base Ventura County
|
Hazardous Materials Investigation
---
Point Hueneme, Port Mugu, and St. Nicholas Island
Naval Base Ventura County involved the demolition and hazardous materials abatement for over 50 structures and facilities at various locations, Point Hueneme, Port Mugu and St. Nicholas Island. The facilities were deemed excess and ranged from a large water pipeline to warehouse and office buildings. Engineering work included the preparation of demolition plans and utility disconnection points. Facility construction included wood, steel, concrete and masonry structures. Vista Environmental Consulting (Vista) performed hazardous materials investigations including a detailed inventory of asbestos-containing materials, lead-based and lead containing coatings, PCB ballasts, and universal waste. This information was included in remediation specifications in military formatting.
Vista also performed hazardous materials construction support and remediation oversight.  Our work included environmental air sampling for asbestos and lead. The daily asbestos samples were read on-site by our trained personnel for expedited results. Lead air samples were sent to our certified subconsultant analytical laboratory. Our staff collected and reviewed progress submittals and waste manifests, and attended weekly progress meetings.
Final visual inspections were conducted to determine hazardous materials removal thoroughness. A final abatement close-out report, including field logs, inspection documentation, and laboratory results were provided at the completion of the project.