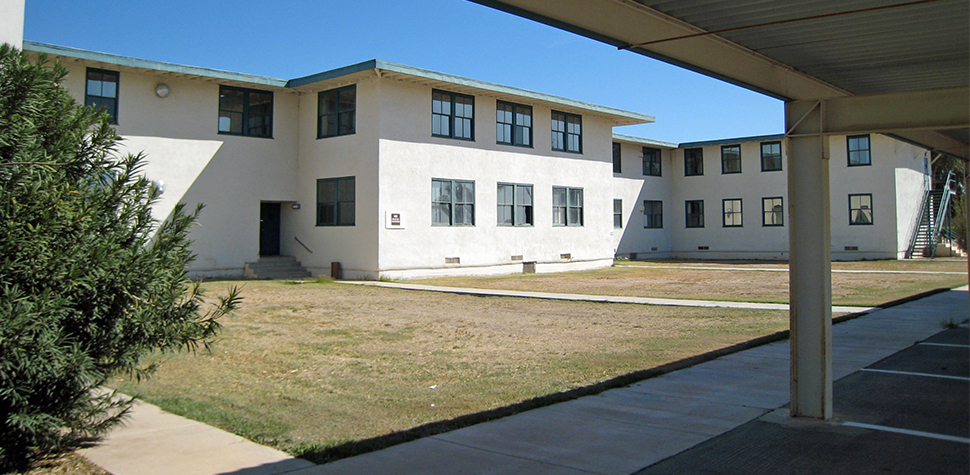 Naval Air Facility El Centro
|
Pre-Demolition Hazardous Materials Survey
---
Demolition Hazardous Materials Assessment
Vista Environmental Consulting, (Vista) performed a comprehensive pre-demolition hazardous materials survey, remediation and demolition of the entire structure comprising approximately 27,000 square feet of barracks, laundry, rest rooms, and mechanical spaces. This structure had been partially remodeled and refurbished several times since it was constructed in 1943. Multiple layers of floors, walls and ceilings were identified during the survey as part of potentially hidden conditions uncovered by Vista. The survey and abatement management included a wide range of hazardous materials issues including asbestos-containing materials, lead-based and lead-containing components, PCB ballasts, universal wastes, ozone depleting chemicals, electronic wastes, and asbestos-contaminated soil.
Vista worked closely with the abatement and demolition contractors to determine the most efficient and cost effective ways to safely remove and dispose of the hazardous materials identified. Waste stream segregation required consideration of not just the disposal of the individual materials, but also whether the materials would be removed during abatement or demolished in place with the structure.
During remediation it was determined that the soils below some areas of the structure had been historically contaminated with asbestos debris. Vista determined the extent of contamination, designed procedures to protect these areas during the demolition required to safely access this material, and in conjunction with the local Air Pollution Control District and remediation contractor, designed the removal procedures for this buried debris.