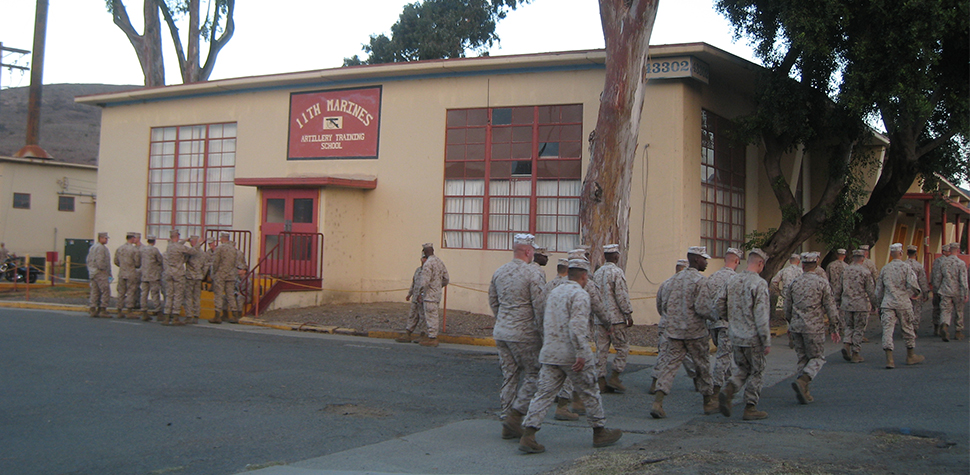 Marine Corps Base Camp Pendleton
|
Asbestos and Lead Based Paint Inspections
---
Long-Term Management for Hazardous Materials Prioritization and Response
Marine Corps Base Camp Pendleton (MCBCP) is one of the Department of Defense's busiest installations and offers a broad spectrum of training facilities for many active and reserve Marine, Army and Navy units, as well as national, state and local agencies.  Along with having their own utility distribution systems, Camp Pendleton also maintains 7,300 family housing units and more than 2,600 buildings and structures.
Vista Environmental Consulting, Inc. (Vista) conducted Asbestos and Lead Based Paint inspections and surveys at various sites within MCBCP.  Vista provided all labor, approved material, equipment, supplies and supervision necessary to perform Asbestos and Lead Based Paint Surveys of up to 150 buildings/structures. We would first obtain a listing and physical description of the buildings and structures within the facility, as well as copies of past reports or databases pertaining to similar work and reviewed the existing data. We would then perform Asbestos and/or Lead Based Paint Surveys of each of the buildings, structures or multiples thereof to provide a general sense of the overall location, type, quantity and condition of hazardous materials present. Most accessible functional spaces were inspected and bulk samples were taken of suspect materials observed.
The Asbestos Survey data was used in the comprehensive report (by building or facility), which summarized these activities. It included facility drawings with locations of asbestos containing materials, presumed asbestos containing materials, and all sampling locations, laboratory analysis reports, chain-of-custodies, and personnel certifications. Asbestos inspections were performed in accordance with United States Environmental Protection Agency protocol and Asbestos Hazard Emergency Response Act guidelines, which were modified to be comprehensive by including exterior areas and roofs. The surveys provide information for long-term management of asbestos-containing materials and prioritization of response actions.
Lead Based Paint inspections were performed in accordance with United States Department of Housing and Urban Development (HUD) Guidelines. Vista led construction screening assessment included measurements of representative painted and coated surfaces for evaluation of lead levels.
Deliverables contained all information required in applicable HUD, TSCA, ASTM, Federal OSHA, NIOSH, NAVFAC Technical Report TR-254-ENV, Facilities Management Guide for Asbestos and Lead and all other federal guidance.