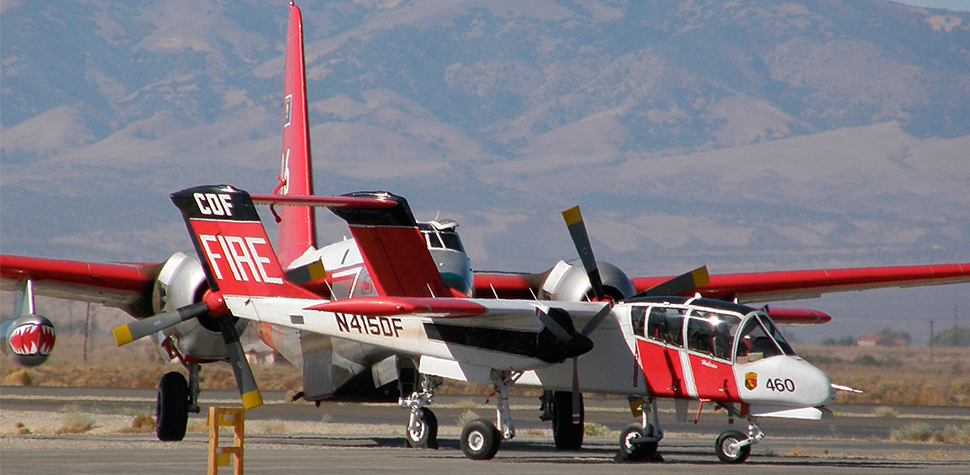 Hemet-Ryan Air Attack/Helitack Base
|
Hazardous Materials Survey
---
Hazardous Materials Survey
Vista Environmental Consulting (Vista) performed a comprehensive hazardous materials survey for the California Department of Forestry and Fire Protection (now Cal-Fire) Site in Hemet, California. The base was active and the survey was performed with minimal disruption to Cal-Fire staff. The buildings/structures that were assessed included offices, sleeping quarters, maintenance buildings, control tower, tanks and piping, helipad and taxi lanes, and other above ground infrastructure.
The survey included a detailed inventory of asbestos containing materials, lead-based and lead containing coatings, PCB ballasts, universal waste, ozone depleting chemicals, above ground storage tanks and associated piping.The hazardous materials survey report included a detailed description of findings, site maps of material and sample locations, and recommendations for remediation.
Working with the project architect, Vista prepared hazardous materials remediation drawings and specifications that were to be included as part of the bidding package. The drawings included detailed descriptions and location of hazardous materials in the path of construction. They included photographs of building/structures and hazardous materials to clarify scope and facilitate abatement/construction activities.