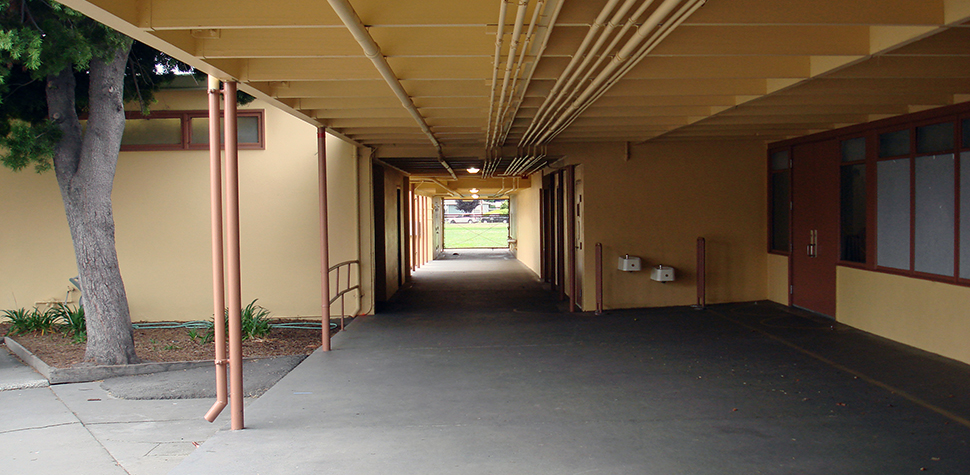 Hayward Unified School District
|
Hazardous Materials Consulting
---
Five Campus School Renovations
Vista Environmental Consulting (Vista) performed comprehensive hazardous materials surveys and cost estimates for 5 campuses that were either completely renovated and/or demolished. Seventeen permanent structures and 12 portables were surveyed at East Avenue, Fairview, Shafer Park and Tyrell Elementary Schools, and Martin Luther King, Jr. Middle School. Vista assembled multiple survey teams to meet the accelerated bidding schedule. The surveys included a detailed inventory of asbestos containing materials, lead-based and lead containing building components, suspect PCB containing ballasts and transformers, universal wastes, and ozone depleting and other chemicals.
Our certified hazardous materials design team, including our in-house CAD designer, worked with the District, the construction management firm, and project architects, engineers and other environmental professionals to complete the initial design phase for the campuses.  The deliverables included hazardous materials remediation drawings and specifications that matched the District's formatting requirements. Vista also assisted the District's project team in bid administration, including hazardous materials related front end design, job walks and addendum question responses.
Vista was involved in the remediation monitoring prior to the renovation/demolition of the structures. Activities included reviewing contractor pre-submittals, including worker documentation and regulatory notifications; observing and recording hazardous materials related construction activities; performing pre-abatement, daily and final abatement visual inspections; and collecting environmental air samples, including work area clearances.
During the construction phase Vista performed sampling of impacted soil to screen for contaminants. The sampling was performed to determine the possibility of off-site reuse as clean fill and to estimate possible disposal classifications. The soil was analyzed for heavy metals, petroleum hydrocarbons, volatile and semi-volatile organics, pesticides, PCBs and naturally occurring asbestos.