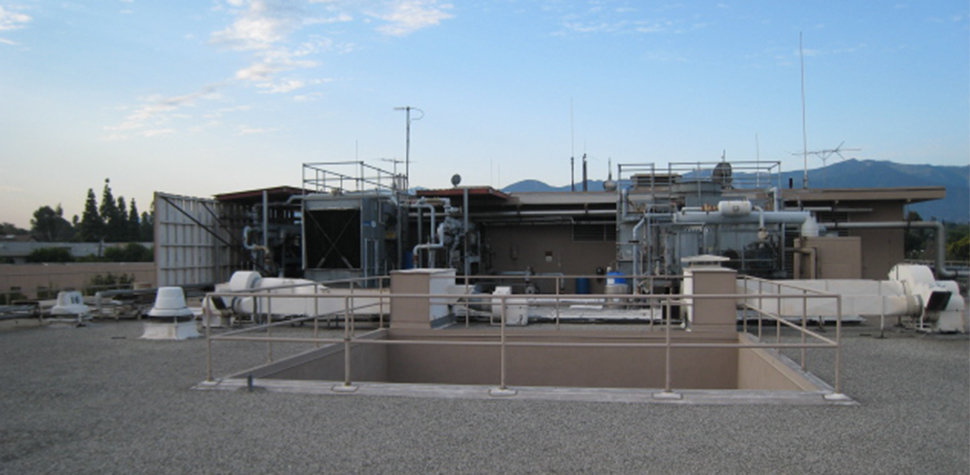 Corona Regional Medical Center
|
Seismic Retrofit
---
Seismic Retrofit for Regulatory Compliance
The Corona Regional Medical Center was mandated to undergo a seismic retrofit as part of regulatory compliance for hospital safety. The Corona Regional Medical Center encompasses 2 large floor plates and a basement totaling about 100,000 SF. The seismic repair involved the removal of the entire roofing system and lightweight concrete to expose and upgrade the steel decking system.
All of the upgrades to the structure had to be accomplished while the hospital was fully occupied and operational.  Due to occupancy and operational issues, Vista developed a specially designed remediation program to work within these difficult parameters. Vista performed hazardous materials surveys of the impacted areas, developed a detailed approach to working within an occupied and operational hospital, and provided continual support via contractor observation and monitoring services.
Our procedural approach involved developing a plan to contain and remove asbestos fireproofing from occupied patient rooms and an operational hospital, which permitted Corona Regional Medical Center to maintain continual patient operations without the need to shut down specific areas. This allowed the hospital to maintain a continual flow of clients and income. Concurrent to these operations, Vista worked with the Infection Control Officer within the Corona Regional Medical Center to continually observe and monitor the related general construction activities, and to provide documentation that maintained compliance with the required Infection Control Program.