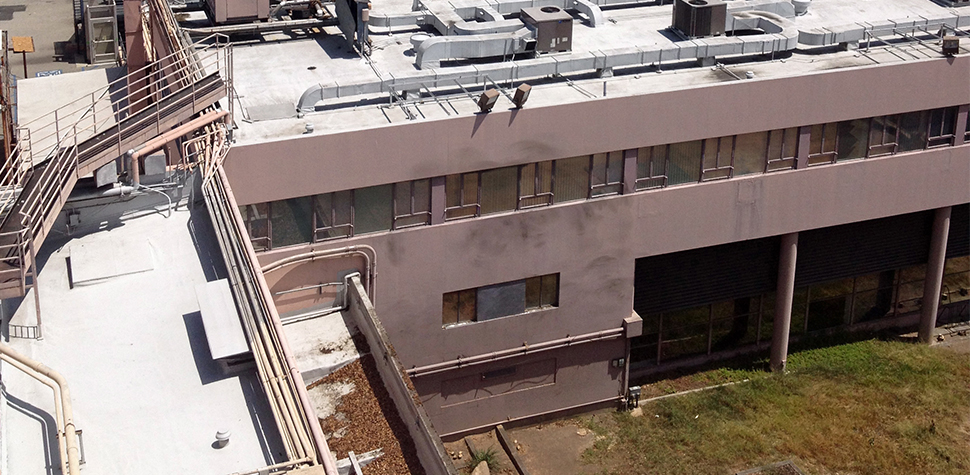 Columbia Square (Former CBS Studios)
|
On-site Hazardous Materials Consulting Services
---
Historical Renovation and Demolition
This project site was known as Hollywood's first motion picture site in 1911, with the first buildings constructed in the late 1930s/early 1940s and used for radio broadcasting by CBS Studios.The site is an approximately 4.68-acre rectangular shaped property that was occupied by four commercial office and studio buildings totaling approximately 100,000 square feet.Vista Environmental Consulting (Vista)  performed on-site hazardous materials consulting services as part of a historical renovation and demolition in preparation for new redevelopment and construction of commercial, retail and residential buildings totaling approximately 675,000 square feet.
Vista performed and managed day to day on-site operations for hazardous materials abatement oversight, monitoring and clearance sampling as part of abatement and demolition activities.  Project management included contractor observation of field activities, review of progress submittals, management of hazardous waste manifests and attending construction meetings, as necessary.
To ensure compliance with applicable regulations, we performed quality assurance and contractor surveillance during hazardous material abatement and removal activities.  Visual inspections and clearance sampling were conducted following hazardous material abatement activities so that no hazardous building materials, slated for removal, remained within the contained work area once construction was completed.
Based on unforeseen conditions and hidden materials discovered during the abatement and renovation activities, Vista collected bulk samples of suspect hazardous materials. Based on the hazardous materials discovered, abatement and monitoring of these materials were performed prior to continued renovation or demolition activities.
A closeout report was submitted documenting the scope of work, progress, and successful completion of the project. Vista field documentation, as well as the contractor's records, government agency notifications, applicable licenses, certifications and completed waste manifests, were included.