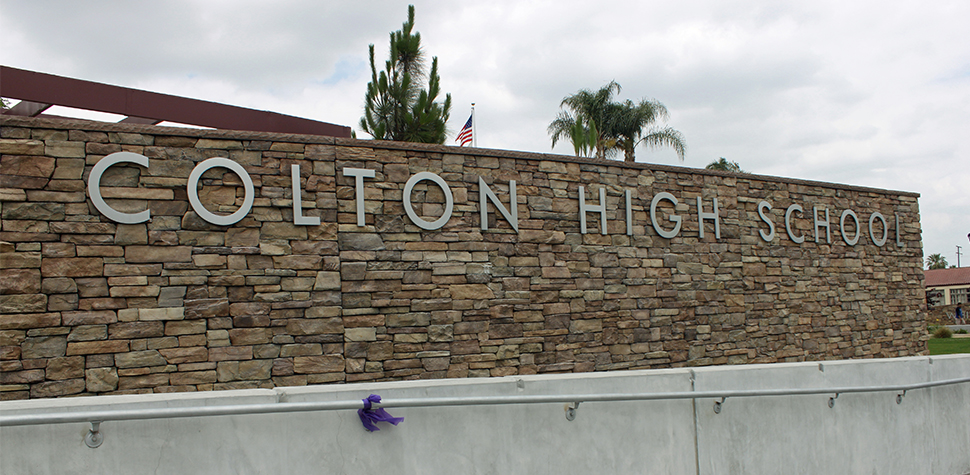 Colton Joint Unified School District
|
Hazardous Materials Consulting
---
Colton High School Renovation
Known as "The First High School" in the Colton Joint Unified School District, the school sits in the main fairway of the city and highly visible in the surrounding community. Constructed in the 1920's and the biggest high school in the district.
Vista Environmental Consulting, Inc. (Vista) performed hazardous materials consulting services as part of a school modernization project for the Colton Joint Unified School District. Vista's services consisted of asbestos and lead-based paint survey update testing and daily abatement monitoring during abatement and modernization activities at Colton High School (Science Building). Vista provided all labor, approved material, equipment, supplies and supervision, necessary to perform hazardous materials consulting services
The modernization activities included a full demolition of the existing Science Building including new underground infrastructure areas that extended the entire footprint of proposed new buildings. Asbestos abatement activities were performed using the mandated South Coast Air Quality Management District Rule 1403 – Procedure 5 to remove asbestos cement pipe in soil. The abatement contractor performed cleanup activities by excavation and hand and shovel methods. Abatement and daily monitoring activities were performed at a construction site within an active High School campus with occupied adjacent buildings.
After the initial abatement of the existing Science Building, the General Contractor began the planned excavation for the new "Science Building". During excavation Vista was called out to perform an assessment of multiple suspect materials mixed into the soils at the 2 foot deep level. Vista created a grid sampling scheme and tested the soils and suspect materials throughout the excavation site. It was determined that as some point there was another building on the site and it was demolished and mixed in the soil as base. Multiple asbestos containing materials such as roofing felts and floor tiles were found mixed in the soil. Vista wrote a Procedure 5 as per the requirements of SCAQMD Rule 1403. At the completion of the Procedure 5 and final clearance certification, an approximate area of W 100' x L 250' and 4' deep area had been excavated and cleaned. This added 30 days to the already tight construction schedule.